VISIT ALL 14 RIVERFRONT TOWNS IN THE 4 PORT LOOP:
BANGOR, BREWER, BUCKSPORT, CASTINE, FRANKFORT, HAMPDEN, ORLAND, ORRINGTON, PENOBSCOT, PROSPECT, SEARSPORT, STOCKTON SPRINGS, VERONA ISLAND AND WINTERPORT.
WE ARE JUST A CLICK AWAY!
SEE THE 4 PORT LOOP TOWNS COME TO LIFE WITH MARITIME HISTORY! USE THE CELL PHONE APP TO TAKE SELF-GUIDED TOURS ANY TIME, ANY DAY. PACK A PICNIC AND TAKE A LEISURELY SUNDAY DRIVE BY CAR, BOAT, BIKE OR EVEN ON FOOT!
DOWNLOAD THE CELL PHONE APPS TODAY:
4PORTLOOP.STQRY.APP (IPHONE) WILL BE YOUR GUIDE TO HISTORICAL MARKERS IN ALONG THE 4 PORT LOOP ROUTE.
Celebrate with us
July 2022
The Penobscot Maritime Heritage Association will be honoring Maine's rich maritime past in the historic ports that are part of the geographic area known as the "4-Port Loop."
The mission of the Penobscot Maritime Heritage Association is to provide a historical perspective of the Penobscot River Basin and create tourism and economic opportunities in the Penobscot River Basin with the goals of making the 4-Port Loop a vacation destination in Maine and maintaining it as a sustainable annual event. We hope you will join in the fun this July!
Hardworking ships will cruise up the Penobscot River July 22-23. The U.S. Coast Guard Ice Beaker, Tackle, and Maine Maritime Academy's Tug, Pentagoet, from Maine Maritime Academy will be sailing upriver and tie up at the cruise ship dock in Bangor on July 22-23. They will be giving onboard tours from 12 noon- 6 p.m. on Friday and 10 a.m.-12 Noon on Saturday. What an awesome opportunity to see how these hardworking ships operate. Tours are FREE to the public.
The Exhibition Tent is also FREE to the public and open from 12 noon- 6 p.m. on Friday and 10 a.m.-12 Noon on Saturday. It will feature various displays including:
• Renowned craftsman, Ken Weeks, who will be working on his 42" ceremonial longboat, LIVE! See this massive birch bark canoe under construction and meet the builder!
• Artist Ken Hendrickson of Rockport, Maine will display a selection of his large-scale maritime and historical paintings.
• Representatives will be on hand from Maine Maritime Academy and the United Sates Coast Guard who will offer information about their career opportunities.
• Maine's First Ship will have a booth about educational opportunities aboard their newly built sailing vessel, Virginia.
• Sailing Ships Maine will also be on hand with a display about the schooner Harvey Gamage, and their sailing education experiences for high school students.
• Penobscot River Boat Tours will be on hand if you would like to reserve a 2 hour tour of the Penobscot River!
• Penobscot Maritime Heritage Association will be there too!
Thousands of interested spectators visited the towns of Bucksport and Castine to view the Tall Ship Nao Santa Maria. The maritime attraction drew guests from around the state who enjoyed the welcoming hospitality of the small riverfront communities and the spectacular views of the ship against the background of historic Fort Knox and the technologically innovative Penobscot Narrows Bridge. Local businesses and the waterfront were alive with activity.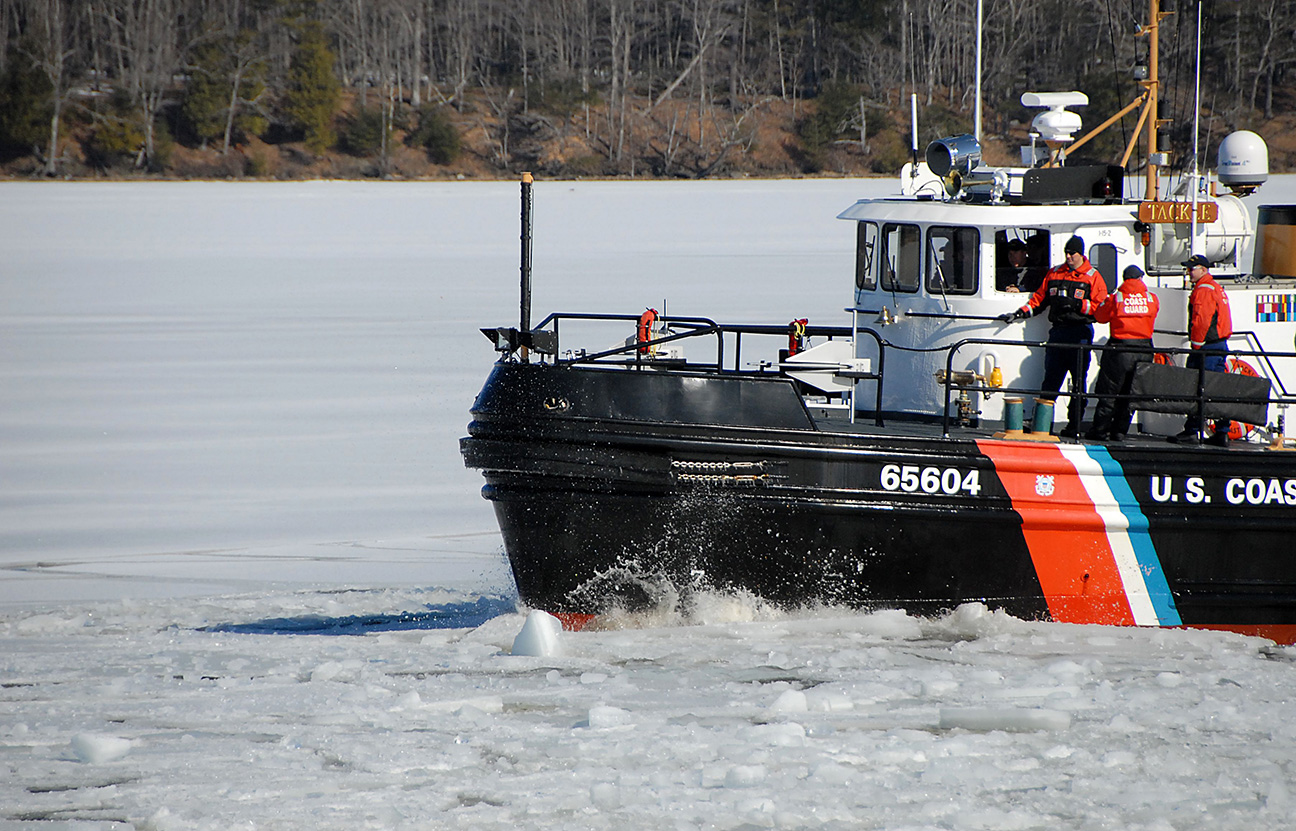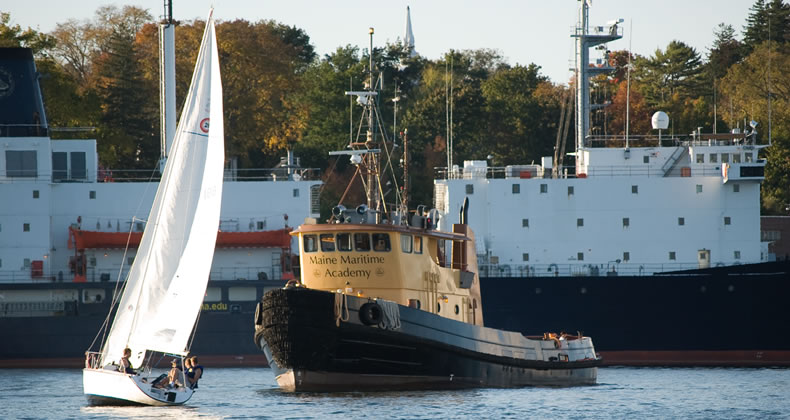 The Ships
BIg ships will again ply the waters of the mighty Penobscot! What awesome sights will behold the visitors to the Lower Penobscot River basin in July! Grab your cameras to capture these historic moments and visit the many viewing sites along the river. Get up close and even tour them when they are in port.
This year, you will be able to tour the Maine Maritime Academy's 65' tug Pentagoet and the USCG's 65' Ice Breaker Tackle when they cruise up the Penobscot River and dock in Bangor July 22-23, 2022.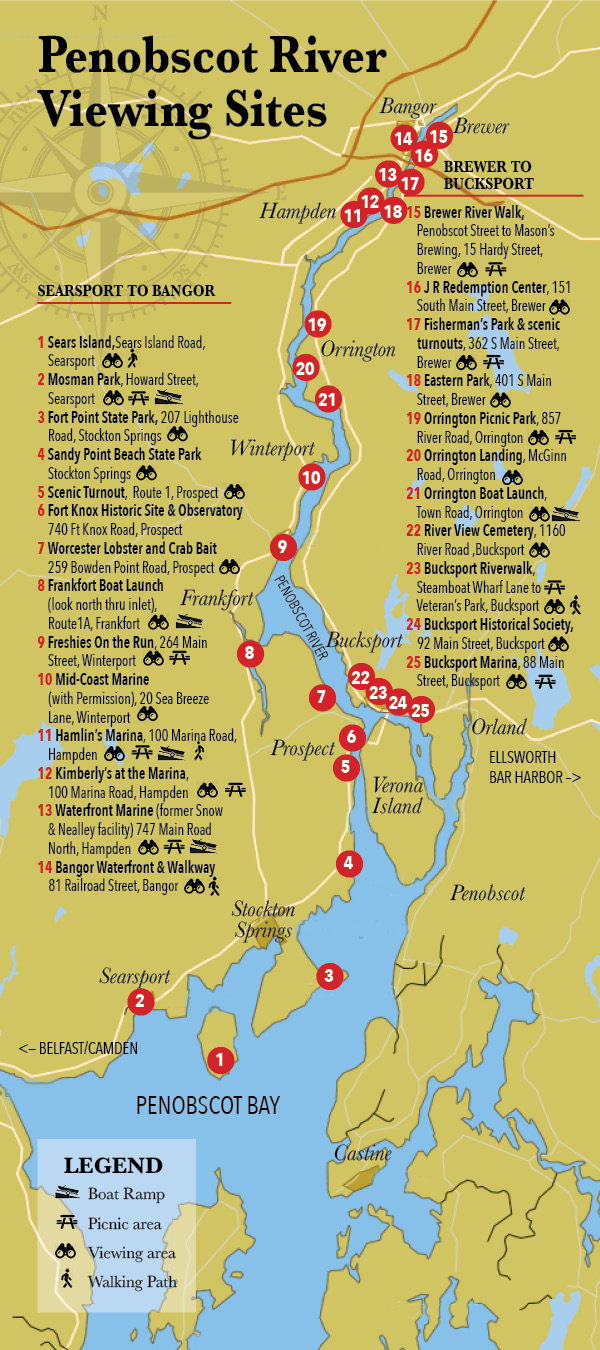 Use this Quick Guide & Map to the 4-Port Loop with boat launches, picnic and viewing sites noted.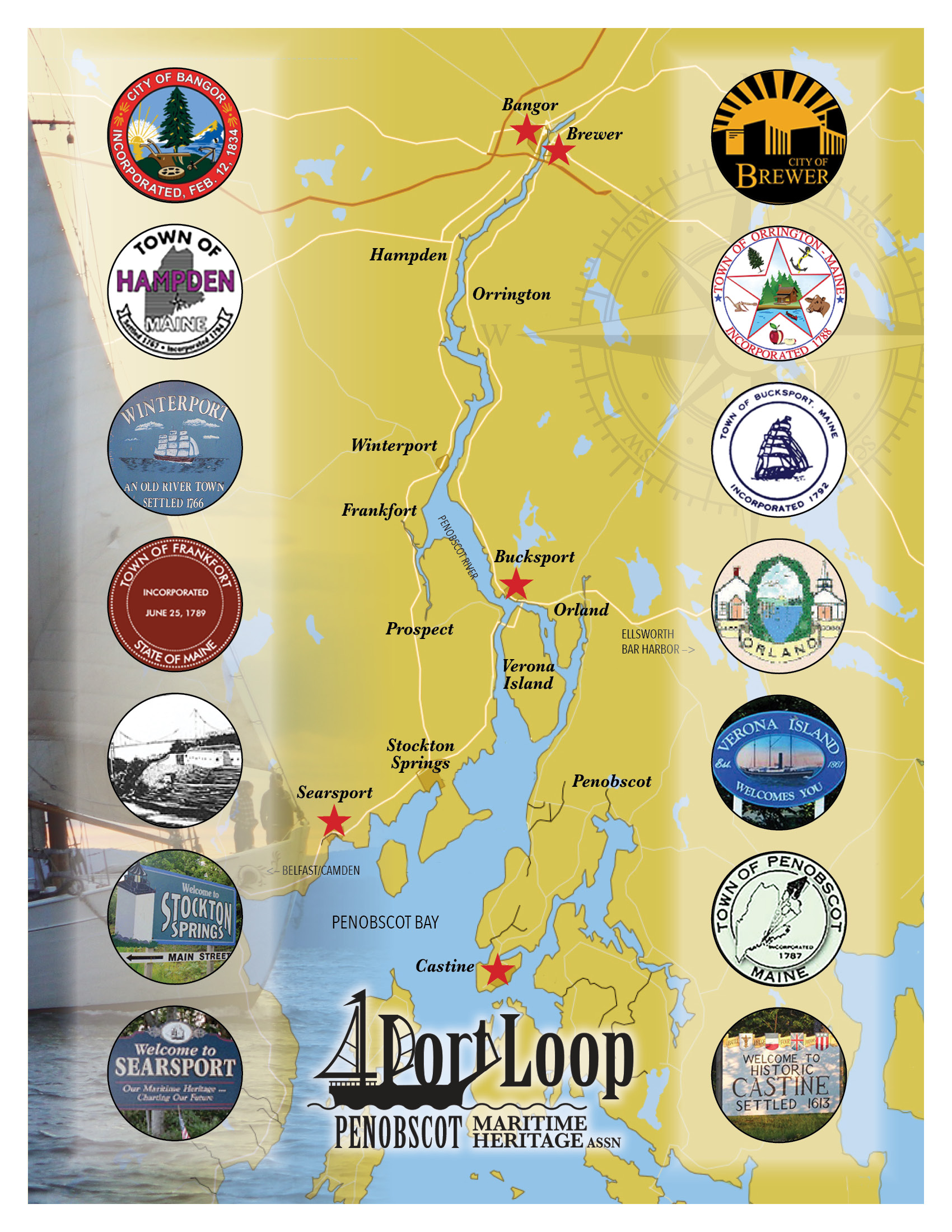 The cell phone app (4portloop.STQRY.app) will guide travelers through the key historical sites, public access and viewing sites along the 4-Port Loop. It will be accessible whether you are traveling by car, boat, bike or on foot. It is perfect for packing a picnic and taking the family on a drive through the hidden treasures of the Lower Penobscot River basin. The app can be used anytime and year-round.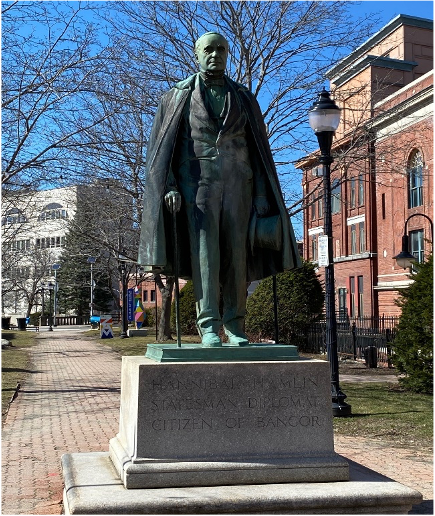 Statue of Hannibal Hamlin, Vice President under President Abraham Lincoln. This statue is between Central and State Streets in Bangor.
Tour of all 15 historical markers and monuments in the cities of Bangor and Brewer.